A Tale of Two Treaties
One Actor + Ten Masks… A Storytelling Extravaganza
Performed by Deepal Doshi
Directed by Kathryn Doshi
Come laugh along with this crazy cast of Commedia Dell'Arte characters, and watch as one actor brings ten masks to life in one extraordinary, hilarious piece: Pantalone's lust for money and Dottore's desire for vengeance is threatening the love between their two children. With their nutty servants Pulcinella and Arlecchino, Pantalone's sex-starved wife Señora, and an outrageous Capitano, no havoc-wreaking stone is left unturned. Bonds are broken, hearts are torn apart and anarchy rules the day in this hysterical physical comedy.
More About the Show :
A Tale of Two Treaties is a one-man Commedia Dell'Arte show where Deepal Doshi plays 10 different masks in a 70 minute performance. In this show the actor is the master of the physical art of transformation through mask and through his mastery transports the audience into the crazy world of Commedia where the primal drives of hunger, lust, and greed rule the lives of its zany characters.
The show is highly physical, contains audience interaction, and is meant for audiences aged 15+ due to bawdy sexual and scatological humor.
The show has been performed in Sweden, USA, Bali, Canada, and India, including most recently at the esteemed Kala Ghoda Festival 2013 and the International Commedia Dell'Arte Conference 2013 at the University of Windsor, Canada.
A Tale of Two Treaties is the only show of its kind in India. Deepal is the only Indian artist currently performing this style of theatre in India. This show guarantees a rambunctious combination of physical finesse, engaging theater, and nonstop craziness which will leave an audience excited, amazed and thoroughly entertained.
Run Time: 70 minutes
Crew:
1 Actor
1 Director/Technician
Technical Requirements:
4 Parcans (Stage Lights)
One 2 x4 table
PC compatible sound system
10x10 performance space with proscenium seating
More About MadBall Co :
MadBall Co. is an international ensemble of actor-creators formally trained in ensemble-devised physical theater. We seek to explore the realms of Commedia Dell'Arte, Clown, Mask, Mime and Puppetry along with adapting classical works and experimenting with modern plays. Our goal is to create innovative, engaging and entertaining theatre that serves to an audience of all ages and backgrounds. We are actively involved with and continually seek national and international artistic collaborators to share ideas, experiences, knowledge and possibilities.
MadBall Company's Deepal Doshi and Kathryn Doshi are currently the only theatre professionals actively performing and teaching Commedia Dell'Arte in India. They offer a variety of Corporate Workshops and with over 40+ masks, they offer performance workshops in the style of Commedia and/or mask, Clown, Movement, Voice, Character Development, Slapstick, Acting and Improvisation.
What the heck is Commedia Dell'Arte, Anyways ?
Commedia Dell'Arte is an Italian form of masked theater that began in the 16th century. It was an incredibly popular form that flourished throughout the 16th and 17th centuries and continued for around 400 years spreading throughout Europe and leaving a lasting influence on Shakespeare, Moliere, Opera, Vaudeville, contemporary musical theater, and even today's television sit-coms. Commedia dell'Arte translates as "comedy of craft," 'craft' referring to the fact that for the first time the performances were done by professional actors who had perfected a specific role as opposed to amateurs. In fact, Commedia Dell'Arte's legacy includes the first professional theatre companies and the first European actresses allowed on the stage. The style of Commedia is characterized by the use of masks, improvisation, physical comedy, and grotesque humor. The characters of Commedia are comprised of classical archetypes, such as the young lovers, greedy old men, know-it-all professors, sneaky servants, and boasting heroes. Commedia's characteristic fast-paced humor, physical finesse, and the audience's ability to relate to the peculiarity and insanity of the Commedia characters make it one of the most entertaining forms of theatre.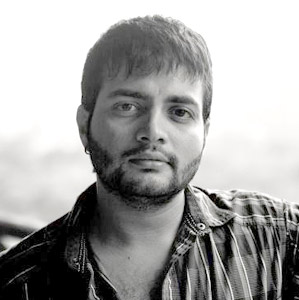 Deepal Doshi
Deepal is a Mumbai based actor-creator, director and educator. After receiving a one year diploma in Grotowsky based Physical Theatre from Vårdinge By Folkhögskola, Sweden he moved to California, USA where he obtained his MFA at Dell'Arte International School Of Physical Theatre for 3 years specializing in devising and creating original ensemble works and studying forms like Commedia Dell'Arte, Clown, Melodrama, Mime, Tragedy. He has traveled to Bali where he studied traditional Balinese mask carving, mask dances and shadow puppetry. Since then Deepal has worked as an actor and/or director with Traveling Players Ensemble (Virginia), The Ambassador Theatre (Washington DC), International Childrens Theatre Festival (Virginia), Dell'Arte Company (California), Raw Red Meat Productions (California), The Raven Project (California), The Hinterlands (Milwaukee), Rangbaaz Theatre (India), Dur Se Brothers (India), Avikal Theatre Company (India), Peas & Carrots (India) and Teater Slava and Kompani Komedi (Sweden). He teaches workshops and master classes for acting professionals as well as students in U.S.A, Sweden, India and Indonesia. Every year Deepal facilitates a one month intensive in Bali for theatre professionals from Europe and U.S.A leading them in learning Balinese traditional art forms. Deepal is currently based in Mumbai and works as an actor/creator with other theatre groups and as an actor for films and commercials. He is currently performing, "A Tale Of Two Treaties". a one man Commedia Dell'Arte show which has toured in Sweden, U.S.A, Bali, Canada and Mumbai. Deepal is currently the only theatre professional along with his wife Kathryn Doshi actively performing and teaching Commedia Dell'Arte in India.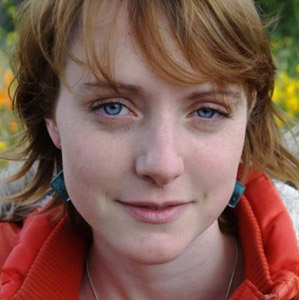 Kathryn Doshi
Kathryn is an MFA graduate in Ensemble-Based Physical Theatre from Dell'Arte International School of Physical Theatre, California. She received her B.A in International Relations and Comparative Religion from Tufts University in Boston, Massachusetts. Kathryn began her theatre education in Viña del Mar, Chile at Duoc Universidad Catolica where she studied both Lecoq and Stanislavsky styles of acting and theatre, all in Spanish. She studied directing at Binghamton University in New York and has worked on several international collaborations between Binghamton University and DuocUC, including All My Sons, West Side Stry, and Three Penny Opera. She also worked as a director for Traveling Players Ensemble, Washington D.C. She studied improvisation with Keith Johnstone and the Loose Moose Theater in Calgary, Canada. Most recently she moved to Mumbai, India and acted in a National Commercial for Centerfruit. She is currently directing, "A Tale Of Two Treaties", a one man Commedia Dell'Arte Show. Kathryn is also working with Poor Box Theatre as an actor in their new play, "Emotional Creatures", directed by Mahabanoo Mody Kotwal.