Dulari Dhamaal
Dulari Dhamaal is a renewed adaptation of Mani Madhukar's Dulari Bai, directed by Alok Ulfat.
The story of Dulari Dhamaal revolves around Dulari Bai, the last eligible maiden of a village. Immersed in dead traditions, symbolized by her pair of ancestral shoes. Dulari, performed by Shruti Ulfat, is a powerhouse of awesome 'Adaa'. Gorgeous but miserly, innocent but suspicious, virtuous but brash, her vibrant arrogance is a cause of trouble and confusion.
As the sneaky, sensitive and insecure bachelors of the village race along to win her, hilarious moments of crisp comedy ensue. Soldier, cobbler, fisherman, village chief, fraud, god, kings & clowns, in vibrant costumes, sing and dance to live rural rhythms.
Laugh your heart out. Come celebrate the Festival of Life.
Nautanki
Nautanki is a folk theatre and operatic drama form, popular in Northern India. 
A seamless blend of Hindu-Muslim folklore, its language, music, costumes, themes, and characters reflect multi-colored melting pot of Indian Culture. The language is ornamented with poetry and Tukbandi. It uses a mixture of Urdu, Persian, Braj, Hindi, Rajasthani and the occasional English phrase. Nautanki's flexible structure allows for experimentation, through music, satire and comedy, resulting in distinctive situations.
For this production of Dulari Bai, Avikal Theatre Company showcases actors, dancers, musicians, and technicians to refresh this traditional form of theatre. We aim to rejoice in the simplicity of life, seeking the spirit of India through its folk traditions.
The Play and the Playwright
The playwright, Mani Madhukar with his mastery of the Hindi language, opened up a new dimension in stage dialogue in the mid 20th century. With his far-sweeping, deep-reaching observations, Madhukar's fertile inventions wove people and events into a stunningly poetic vision of universal validity, expressive of the true spirit of India.
MANDALI
The Characters
Dulari Bai, a powerhouse of awesome Adaa, is a gorgeous but miserly, innocent but suspicious, virtuous but brash and vibrantly arrogant woman. She lashes her seducers pungently with her looks and sharp tongue.
Kallu Bhand is an energetic young man with a terrific presence of mind and vibrant personality. He earns his living by impersonating various characters in the village market. He is highly intuitive and he imaginatively plays with the psyche of simple rural folk.
Patel is a committed village Chief who is always afraid of losing his position. His limited insight and inability to discriminate creates nuisance among the village folk, in sequences of rib-tickling comedy.
Gangaram Jaat is the earnest secretary to Patel. He sways between different moods, creating whirlpools of comic scenarios.
Katorimal Itrafarosh is a super stylish perfume dealer, hard of hearing, diabetic and extremely sweet. He has a sharp sense of speculation but no money to invest.
Chimna Maajhi is a hard working fisherman who catches one and a half fish a week. He thinks of Dulari as a mermaid descended from the heavens, who he wants to feed the best fish in the world. Unfortunately for him, Dulari is a strict vegetarian.
Nanku Mochi is a skilled cobbler. He travels to seven surrounding villages, fixing shoes but cannot fix his own heart. His only solace is in delivering his uniquely amusing brand of poetry to Dulari Bai.
Farzilala is a pure fraud. Full Stop.
Bhagwan is God, too cool to be true and too hot for mythology. His constant attempts to embrace the ordinary has him revisiting humans.
Gayan Mandli is the orchestra, including the Dholak-wala, Harmonium-wala, Eik Dhol, Percussionist, Bansuri-wala, Clarinetist, Banjo player and Singers.
Bilal Bhai is the head of the Gayan Mandali
Nachaiyas – The Dancers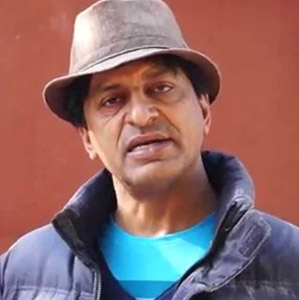 Alok Ulfat
Alok Ulfat studied speech & drama, completing his teacher training at Emerson College, U.K. He has served at the National School of Drama, New Delhi, and at the Film and Television Institute of India, Pune.
As an extensive traveller, he has taught in schools, conducted workshops, acted and directed in India, England, Scotland, France, Italy, Portugal, Germany, Denmark, Sweden, Poland, Hungary and Canada.
He is founder of Avikal- 'Initiative for Life and Active Learning', Avikal Theater Company and the Alok Ulfat Centre for Performing Arts (AUCPA). He has also been an Act Director and Mentor on Zee TV's India's Best Dramebaaz, and Star TV's Rin Mera Star Superstar.
Alok is also engaged in designing, conducting and developing courses for actors, teachers, social workers and the corporate sector in India and abroad. He is presently helping to develop youth centers for Performing arts and cultural activities in Dehra Dun and Mumbai.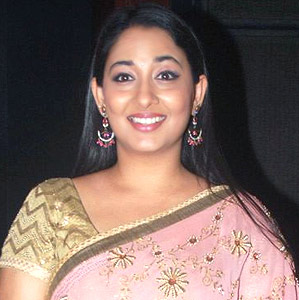 Shruti Ulfat
Shruti Ulfat, with her charm, energy and spontaneous understanding of performance arts brings to life, the colorful character of Dulari Bai, keeping in the tune with the traditional demands of the Nautanki form of theater. She sings, dances and communicates with graceful, elegant ease.
A prominent television and film actress, she has to her credit over 75 performances of her play 'Prithvi', over 150 prestigious commercials, and over a dozen stage and TV shows. She has played the lead in 40 television films, and has performed supporting roles in numerous feature films.
She has travelled extensively in India, Dubai, U.K., France, Italy, Switzerland, Germany and Sweden. Participating in diverse media and cultural activities.
With a strong belief that entertainers should be torchbearers for social transformation and change, she has been involved with various causes across the country. She has also been a long-term supporter of the Nanhi Dunya movement for children in Dehradun.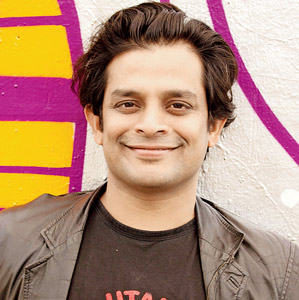 Rupesh Tillu is an actor, director and independent film-maker, born in Mumbai India. He holds MFA in Physical Comedy from The National School of Dramatic Arts, Sweden, a bachelor's degree in commerce and economics from Mumbai University.
He has received several international theatre awards such as Outstanding Artist/Act- Stockholm Fringe Festival 2012,
A Special Jury Award- Best of Prague Fringe Festival 2013 and many more. He has worked with several theatre companies such as Avikal Theatre Company (India), Urban Theatre Company (Sweden), Teater Slava (Sweden), Bananteatern (Sweden).
He has done expeditions with Clowns without Borders to Moldova, Palestine, Israel, India, Jordan and Egypt. He is a part of Drömställe - A clown trio, which toured nationally in all renowned theatres of Sweden in 2013. His vocational training includes one year Physical Theatre at Fhsk Vårdinge By. Professional Clown training with Clowns without Borders Sweden. He has also worked for UNESCO Centre for Peace, Frederick M.D, USA.
His debut documentary feature film 'The Living Gods' is co-produced by the Swedish National Television. He played the character of Ajay in a feature film Ship of Theseus and also line produced Swedish schedule for the same film, which received ten international awards. He is the founder and artistic director of Theatreact. He owns a film production company Rednose Entertainment, based in Stockholm.