Enact Theatre Group presents weekend theatre classes for Working/ Non Working professionals/ House Wives/ Young and Old Living in and around Gurgaon.
If you have ever wanted to be on stage and act but did not know where to start, this is a golden opportunity for you.
Apart from getting trained to be on stage by our experts, you also get a chance to be part of a production which will be staged for Public Viewing by our Production wings Behroopiya Entertainers and Curtain Call Productions.
Course Curriculum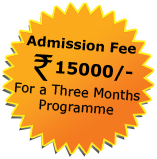 Introduction and Enhancement

Elements of acting
Voice
Expressions
Body language
Personality Reconstruction Using Method Acting Techniques : Removal of hesitation through a whole new process of personality development.

Parallels

Production
Direction
Action
Perform with the soul

3. Rehearsel Process(3rd month)
4. Special Clown Workshop for one weekend ( two full days ) by our Expert from Mumbai : Discover your Clown by Rupesh Tillu.
5. Full Length Ticked Production at the end of third month.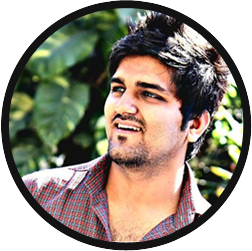 About the Trainer & Director : Vishesh Arora


Beginning his aesthetic and creative journey in the competitive world of theatre and drama, Vishesh Arora started of with Hindi theatre in the winters of 2008.With a vision and planning of creative upliftment, Vishesh designed a label of trust and appeal under his own banner, CurtainCall Productions which was formed in November 2011. Curtain Call started with the execution of various theatre workshops for the children of marginalised section on purely Pro Bono basis.

In the last one year, CurtainCall Productions has transformed from a family of zealous youngsters into a true and faithful platform for events, standup comedy shows and most importantly,Stage productions.Arora,while venturing into direction consequently produced successfull productions like Candida(2013),Dasmukha(2014),Plaza Suite(2014), California suite(2014) etc.(more than 20 shows) which saw massive participation of actors from the Delhi theatre circuit as well as from the audience and also respectable coverage in all the national dailies on a regular basis.

While this all was successfully amusing the world in length, Vishesh Arora multiplied and expanded to a new and colourful genre of entertainment with musical and comedy shows .To mention a little of it "Aisi Taisi Democracy",a new kind of standup comedy show which featured ace Indian Ocean musician "Rahul Ram" and popular lyricist of bollywood "Varun Grover" who has given hits like "Gangs of Wasseypur" and recently "Aankho Dekhi". Apart from this, standup comedy shows like Professional Locha, Quickie Jar etc saw a humungous response from the audience with a lot of positive media coverage. In addition to that Vishesh arora has successfully organised, managed and contributed to acting workshops for theatre and camerain association with Oxford book stores, imatter institute and many other venues in Delhi and NCR which again received a huge response from aspiring actors and acting enthusiasts.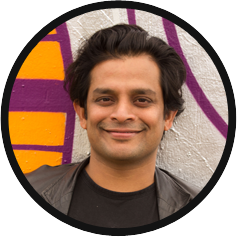 About Our Expert : Rupesh Tillu



Rupesh Tillu is an actor, director and independent film-maker, born in Mumbai India. He holds MFA in Physical Comedy from The National School of Dramatic Arts, Sweden. He has received several international theatre awards such as Outstanding Artist/Act- Stockholm Fringe Festival 2012, A Special Jury Award-Best of Prague Fringe Festival 2013 and many more. His debut documentary feature film 'The Living Gods' is co-produced by the Swedish National Television, which premiered in March 2014 at FIFA, Canada. He played the character of Ajay in a national award winning film Ship of Theseus and also line produced Swedish schedule for the same film. He is the founder and artistic director of Theatreact.




Note : Workshops will be held at DLF Phase - 1, Gurgaon, Haryana.